Westland Decorative Mini Bark (70 Ltr Bags)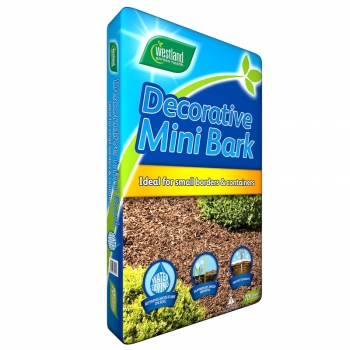 For a highly decorative, low-maintenance finish for small borders and containers, Westland Decorative Mini Bark is an ideal solution. These small brown chips not only create a clean background for displaying your plants against, but reduce the need for frequent weeding.
£7.32
Produced from sustainable conifer plantations which are grown for the timber industry and are certified in accordance with the rules of the Forest Stewardship Council (FSC).
8-20mm mini chips
Specially screened for a highly decorative finish
Ideal for use in containers & small decorative borders
Helps retain moisture in soil
Suppresses weed growth
Size 70L