Hallstone Turf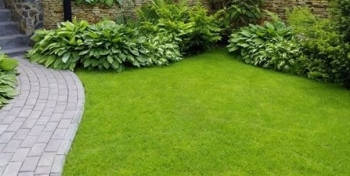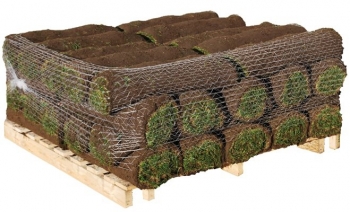 Multi-purpose, excellent appearance & fast-rooting
Easy to lay & ideal for most landscaping projects
SUBJECT TO AVAILABILITY, PRICE ON APPLICATION.
Hallstone Turf is ideal for the majority of general landscaping projects, including domestic garden lawns, parks and verges.
Grown using a high quality blend of seed which is sown, cultivated and harvested for Hallstone by sister company Rolawn. Hallstone Turf is hardwearing, attractive, easy to maintain and competitively priced.
Excellent value for money 
Lightweight, so easy to handle and lay
Fast rooting, making it very effective at establishing in its new location
Multi-purpose – can be used for any garden and landscaping projects 
Grown using high quality ryegrass/fescue cultivars giving fantastic appearance and performance
Easy to maintain throughout the year
Can be laid any time of year, except on to frozen ground
May contain Oxygrid™ degradable netting
Turf must be rolled out immediately upon receipt of your delivery in spring/summer and within 24 hours in autumn/winter to ensure that it does not overheat. 
Although every effort is made to minimise the occurrence, under certain circumstances some rolls may have a higher content of Annual Meadow Grass than others. It may become more evident in a lawn dependent on the seasons, onsite growing conditions and the maintenance employed.  

Turf roll size: approximately 1m² when harvested (610mm width x 1640mm length x 12.5mm height (24" x 64.5" x 0.5")